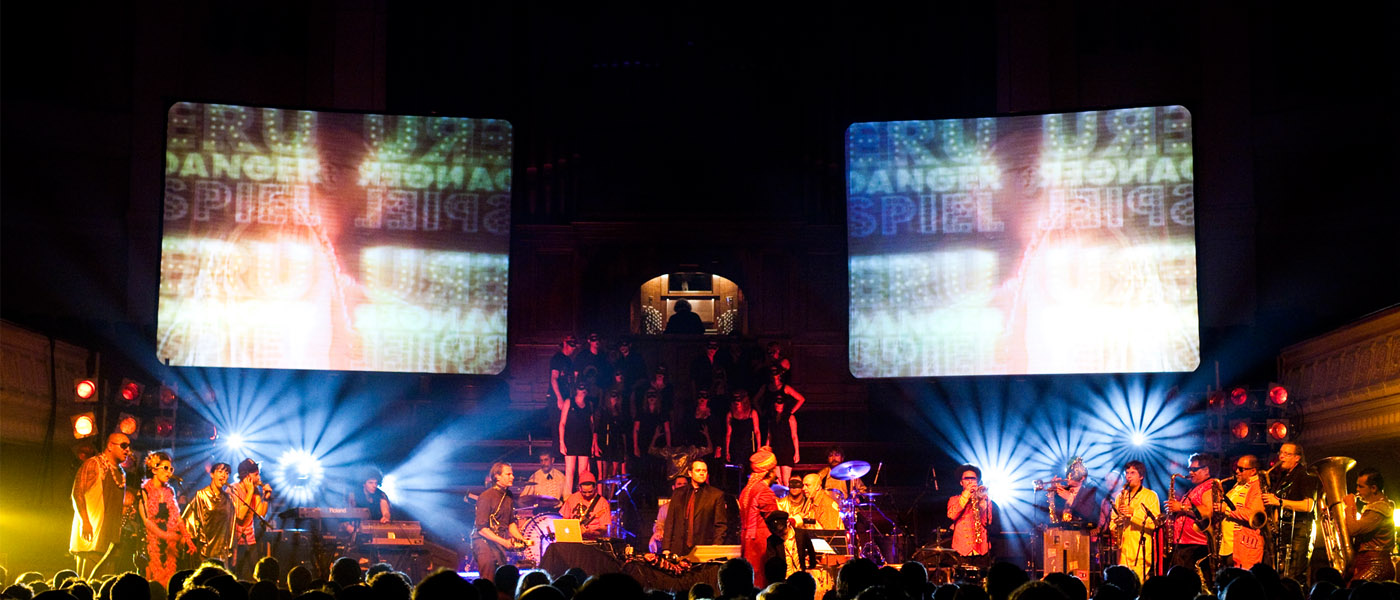 Eru Dangerspiel Brings the Funk!
When & Where
8 – 9 October 2010, Auckland, Wellington
Riki Gooch's mind blowing behemoth, Eru Dangerspiel, went out in style! Thanks to the band, crew & fans. To relive the outrageously funky, freaky & mind-bending show, head to Loop's Facebook to see some amazing shots from both performances!