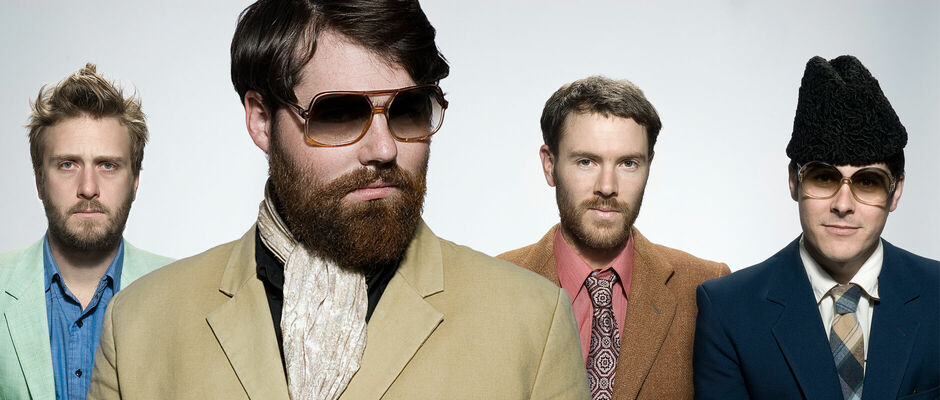 Samuel Flynn Scott
Bio
In 2004, Samuel Flynn Scott, principle singer of The Phoenix Foundation formed a new band named Bunnies On Ponies, in order to try out some songs that didn't fit with The Phoenix Foundation sound. After performing a few live shows around his hometown of Wellington, he released his debut solo album, The Hunt Brings Us Life, in 2006 via Loop.
In 2007, Samuel Flynn Scott spent time writing and recording music for Taika Waititi's film Eagle Vs Shark and for The Phoenix Foundation's third album Happy Ending. In 2008 he presented his second solo album Straight Answer Machine. Leading his own band, Bunnies On Ponies, through Lee Prebble's famous The Surgery recording studio in Wellington, resulted in a more oblique and grown up sound that deviates from indie quirkiness, instead communicating Samuel's messages through creative pop music conventions. The album got some chins wagging with the Sunday Star Times complimenting Samuel and saying nice things like that he's one of "the best young songwriters in New Zealand today".
Samuel F. Scott and The Bunnies On Ponies are:
Samuel Flynn Scott (songwriter, vocals, guitars, keys) - Samuel has spent most of his recording career working with his band The Phoenix Foundation. He has also performed/recorded with Fly My Pretties, Flash Harry, and The Boomshack as well as recording music for numerous film, tv, dance and theatre projects.
Craig Terris (drums, vocals) - Craig has been involved in a number of much loved bands including Cassette, Hell Is Other People and Bacon Foot.
Tom Callwood (bass, vocals) - Tom has played bass with many different jazz and blues outfits. He is a renowned improviser on the double bass but spends most of his time locking down big grooves of Little Bushman.
Matt Armitage (guitar, keys, vocals) - Matt played guitar for many years with Wellington soul/funk outfit Odessa, and has played bass with Good Laika, guitar for The Family Cactus, Ginger Brown and numerous other projects.