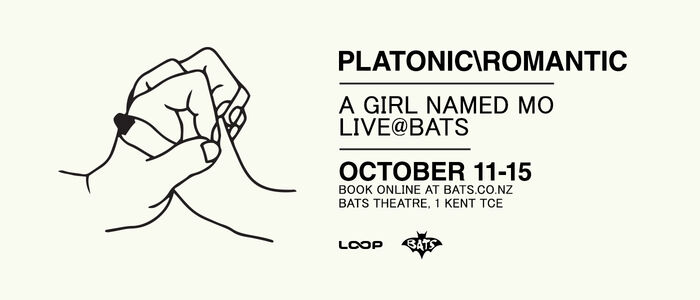 A Girl Named Mo Live @ BATS Theatre
When & Where
11 – 15 October 2016, Bats Theatre, Wellington
PLATONIC\ROMANTIC
A GIRL NAMED MO - LIVE AT BATS THEATRE
OCTOBER 11-15
After blowing audiences away as a member of the Fly My Pretties cast for their run of August shows, October will see A Girl Named Mo take to the stage to perform Platonic\Romantic at Wellington's Bats Theatre. The show will combine the musical ability of A Girl Named Mo, with the theatrical background of frontwoman Moana Ete. Each performance will be recorded live, with the recordings to be released as a live album in December.
Fast building a reputation as one of the capital's most exciting live acts, A Girl Named Mo are set to explode with their debut live season. Across five shows at the beautiful Bats Theatre, A Girl Named Mo will explore relationships through musical storytelling, both Platonic and Romantic.
A Girl Named Mo is crafting a unique brand of R&B/electronica, led by the amazing vocal talents of Moana Ete, and accompanied by the rhythm section of Slade Butler and Marcus Gurtner. Together, the three-piece offer a distinctive soulful grind that proudly adopts elements of some of the bands favourite artists including Lauryn Hill, Anderson .Paak and The Internet. This new live show signals the arrival of A Girl Named Mo onto the New Zealand music landscape.
In this live recording of their debut album entitled Platonic\Romantic, we follow A Girl Named Mo's journey from the excitement of new friendships to the dizzying heights of romance and back to earth again. This show will envelope you in smooth sounds, pretty lights and moving images.
Platonic\Romantic
A Girl Named Mo - Live at Bats Theatre
October 11 – 15
Tickets available from www.bats.co.nz