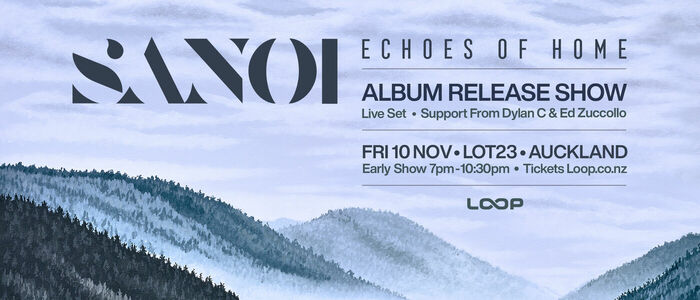 Sanoi - Echoes Of Home Album Release
When & Where
10 Nov 2023, 7pm, Lot23, 23 Minnie Street, Eden Terrace, Auckland
Sanoi celebrates the release of his new album Echoes Of Home with a special live show at Lot23, Auckland.
Sanoi will be performing a live hardware set of his own productions, with support from Dylan C & Ed Zuccollo.
This special show is limited capacity & will sell out, celebrating the release of Sanoi's new album.
Drawing inspiration from his homeland Germany, with a particular focus on the organic house and techno scene of Berlin, Sanoi has meticulously crafted Echoes Of Home to reflect his diverse influences.
The album is out now, and available for order here on limited edition vinyl - https://ffm.to/echoesofhome