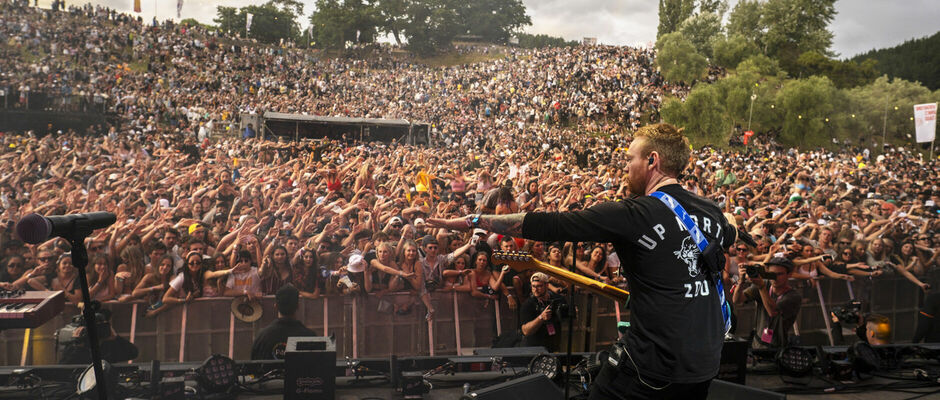 L.A.B
Bio
In just five short years, L.A.B have grown into one of the most-popular and busiest acts in New Zealand and Australia. An eclectic mix of reggae, electronic, blues & funk all combine to create a sound entirely their own.
Upcoming Releases
L.A.B released November 24, 2017
L.A.B II released December 21, 2018
L.A.B III released December 6, 2019
L.A.B IV released December 18, 2020
L.A.B V released December 17, 2021
Live Options
Brad Kora (drums, backing vocals)
Stu Kora (keyboards, guitar, backing vocals)
Joel Shadbolt (vocals, lead guitar)
Ara Adams-Tamatea (bass)
Miharo Gregory (keys, backing vocals)
Live Highlights
Multiple sold-out headline shows at Mt Smart Stadium, Spark Arena, Bowl of Brooklands, TSB Arena, Horncastle Arena, Claudelands Arena.
2022 AU - tour has sold-out 7 shows to total audience of over 30,000. Headlining Bluesfest Byron Bay in April.

2022 NZ - summer tour hits Auckland's Western Springs, Bowl of Brooklands, New Plymouth & Hagley Park, Christchurch.