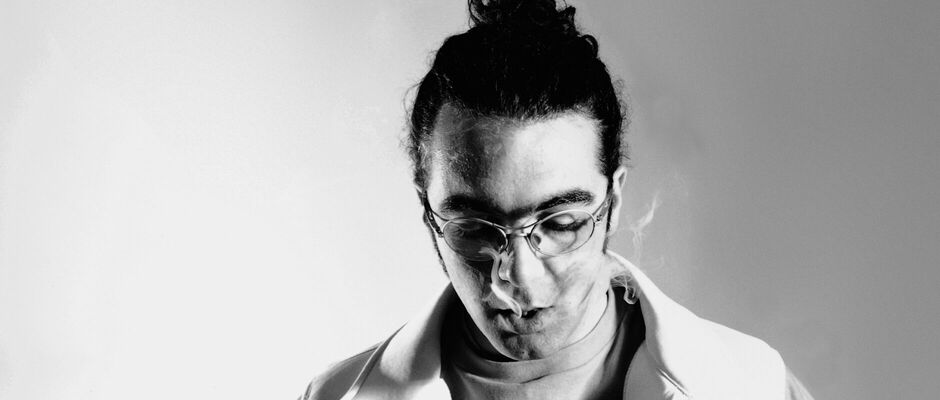 50Hz
Bio
Well before every man and his dog could make beats on cheap computer programs 50Hz (Jeremy Geor) was making groundbreaking electronic music in his Wellington studio.
50Hz's debut album Cyclehum was self-released back in 1997 on his own Pacific Noise imprint and was the first full length drum & bass release to emerge from Aotearoa. In October 2000 Cyclehum was picked by a panel of 250 industry insiders as one of Rip It Up magazine's Top 100 New Zealand albums of all time: "A surprise for some, this was the first New Zealand drum'n'bass release and it took many off guard. This is something special out of Wellington. To be noted is the production and quality of programmed material – totally polished, totally international quality with a Megashira flavour and big on ambience. This is sophisticated drum'n'bass, not jungle, not tech-step, it's listening more than dancing and is supreme. Smooth, seamless, atmospheric in the right way, with enough chops to give it life beyond the year it was made. It's an album especially suited to put on after a night of hardcore drum'n'bass – all the vibe without the viciousness. One to carry you through with aplomb."
His next release was a storming 12" single put out by Wellington drum & bass label Breakers Wax early in 2001. The double A-side single Amalga/Descent received this glowing review in drum & bass bible Knowledge Magazine's May 2001 issue: "New Zealand-based label Breakers Wax throw down their second issue, this one featuring a pair of deep and technical tracks from 50Hz. The hypnotic 'Amalga' is a tight percussive roll out, laying down trippy aquatic sounds over a serious, throbbing bassline and with a similar, though more uptempo, vibe being draped over the jazz bass and complex drums of 'Descent', this is a quality twelve."
After a five year absence, 50Hz returned with his highly anticipated second album Carbon in 2002 – another booming batch of beats and breaks. While his debut album was strictly a cinematic drum & bass affair, on Carbon he broadened his scope to include elements of dub, downbeat, hip-hop, jazz and funk. An impressive guest list of singers and players enlisted from around Aotearoa helped flesh out a full live sound throughout the album.
Sadly Jeremy hung up his producing boots long ago and sensibly opted for a solid full time job and family life.
Mikee swears he will get Jeremy out of retirement one day!