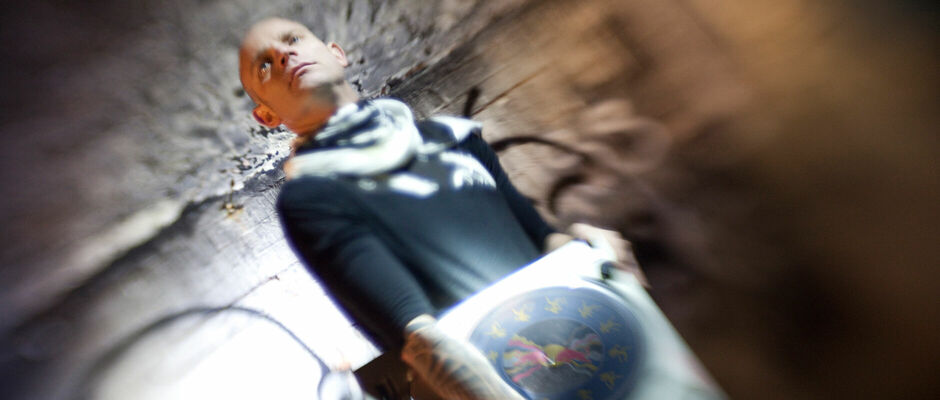 The Nomad
Bio
Having spent more than two decades behind both the decks and at the controls, The Nomad AKA Daimon Schwalger is now the master of his own production studio, Fresh Audio. A crispy mix of musical talent, he's released six albums to date – his most recent Perilous Times dropped in July 2011.
His first album Movement, released in 1998, caught the attention of British dance music pioneers Rockers Hi Fi (Different Drummer, UK) sparking a partnership that nourished subsequent releases. The acclaimed 1999 album Second Selection was awarded the 'Best Dub/Hip-hop/Reggae Release' in the b-Net New Zealand Music Awards. This laid the foundations for The Nomad's eclectic, electric musical style. The smash hit '141', featuring Farda P from Rockers Hi Fi then sealed the deal. Along the way, from his first steps through to his current studio album Perilous Times, The Nomad has hitch-hiked on a melodic ride of bass grooves and jungle by-ways exploring the genres of reggae dubstep and electronica.
The Nomad's new album features an amazing line-up of local and international guest talent including: Fur Patrol's Julia Deans, Tehimana Kerr from Fat Freddy's Dropi, Electric Wire Hustle's Myele Manzanza, the UK's Urban Soul Orchestra (UK), Jake Savona (AU), Vida-Sunshyne (AU), Boover Banton (UK), Jornick (French Guiana), Saritah (AU), Caroline Agostini (UK) and Rayjah45 (NZ), who all showcase their prodigious talents on this album.