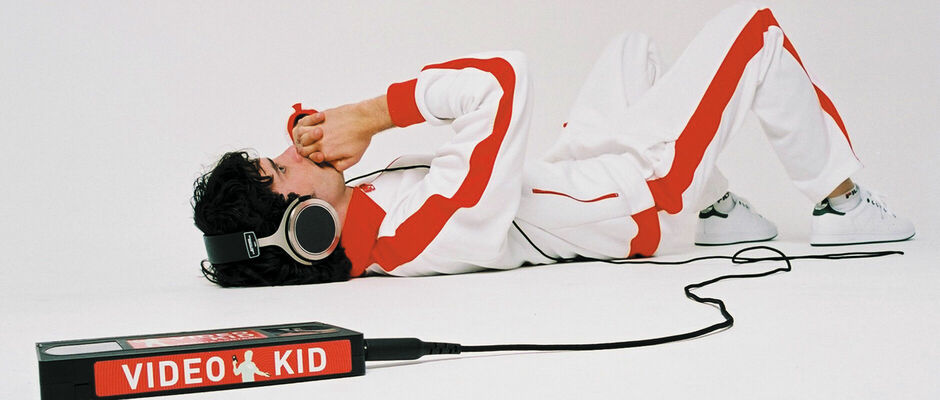 Video Kid
Bio
The Video Kid is Bret McKenzie. Here's his bio from April 2004, pre-Flight of the Conchords fame.
As well as being a ubiquitous presence in the Wellington music scene, Bret is well known to theatregoers and has recently found international fame for his brief but memorable appearance in The Lord of the Rings. Bret is now releasing his debut solo album Prototype under the name The Video Kid.
Music: Bret is no stranger to the music scene. He plays keyboards for Wellington band The Black Seeds, and drums for Wellington based collective The Dub Connection, soon to release their debut album. The Black Seeds recently toured Australia, and have just released their second album On the Sun. Bret is also involved with several Welli jazz bands and has collaborated on numerous projects with musicians from Fat Freddy's Drop, Twinset & The Phoenix Foundation, some of whom appear on this album.
Theatre: Bret is one half of Flight of the Conchords, the award winning 'folk-parody' duo, who have recently received critical acclaim at the Melbourne Comedy Festival and the Edinburgh Festival. This year in Edinburgh they were nominated for the prestigious Perrier Award, resulting in a performance at Her Majesty's Theatre in London's West End. Bret has also directed and performed in a number of successful New Zealand theatre productions including Dirt (1998) – winner of the 'Best Original Production' at the Chapman Tripp Theatre Awards. More recently Bret has directed and performed in AAARGH!!! (2000) and Live Tansmissionz (2002), both STAB commissions for BATS Theatre.
The Figwit Phenomenon: In a strange twist of fate, Bret has recently found fame as an internet cult celebrity. Following his brief appearance as an extra in 'The Fellowship of the Ring', Bret now has a number of websites dedicated to his 'elvish good looks'. Fans have named him 'Figwit' - an acronym of 'Frodo is great…who is THAT!!?' He has since appeared in a number of international publications, including The Guardian and The Independent, as well as an appearance on the cover of USA Today. His unusual celebrity status has also gone on to earn him a cameo role in 'The Return of the King'. A documentary on the 'Figwit Phenomenon' is currently being produced for international release in 2004.