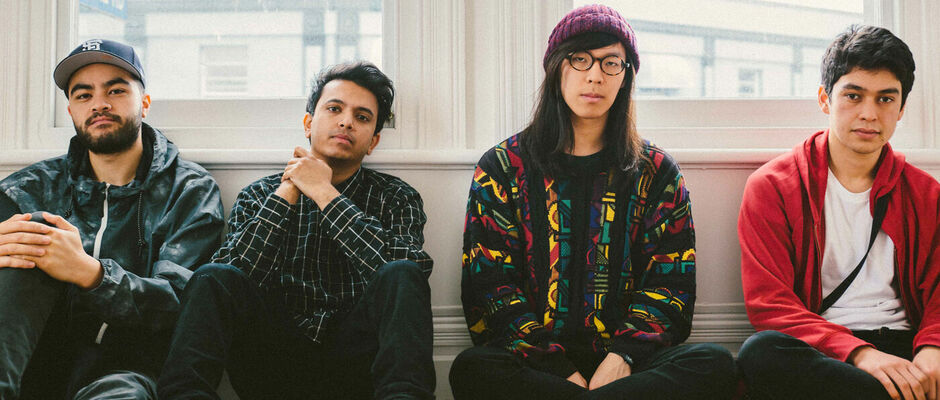 Yoko-Zuna
Bio
Formed out of the ashes from one of Auckland's most musically-creative hubs, Yoko-Zuna have quickly established themselves as one of the most exciting bands in NZ and a favourite on the festival circuit.
With their combination of unique electronic/hip-hop compositions and a live show which is rarely bettered, Yoko-Zuna is an act with talent to burn. A collection of supremely talented musicians with years of experience in many different acts and jazz-school training, Yoko-Zuna are four of the scene's most talented musicians.
With the release of their debut album, This Place Here, in 2015, Yoko-Zuna announced themselves to the greater music scene with an album showcasing a sound which hasn't been previously seen in NZ – sub-electronic frequencies, melodic moments, and immense bass-synth-fuelled drops. The album combined Yoko-Zuna's unique instrumental sound with some of the country's most talented vocalists including David Dallas, Bailey Wiley and Team Dynamite.
Not willing to rest on their laurels, May 2016 saw Yoko-Zuna release the Luminols EP. Featuring some of NZ's biggest vocalists in P-Digsss, Laughton Kora & Tom Scott, along with the fresh talents of Lukan Raisey, HEAVY & Larzranda, the EP shows a band infusing electronic/hip-hop with their own inimitable sound.
Their second album Voyager again features collaborations with a range of amazing vocalists, all the while showcasing the evolving style of Yoko-Zuna.
Yoko-Zuna are:
Frank Eliesa – Keyboards, Synth-bass
Swap Gomez – Drums, Samples
Kenji Iwamitsu-Holdaway – Guitars, Bass
JY Lee – Saxophones, Flute, FX
Cam Duncan – Production, Engineer