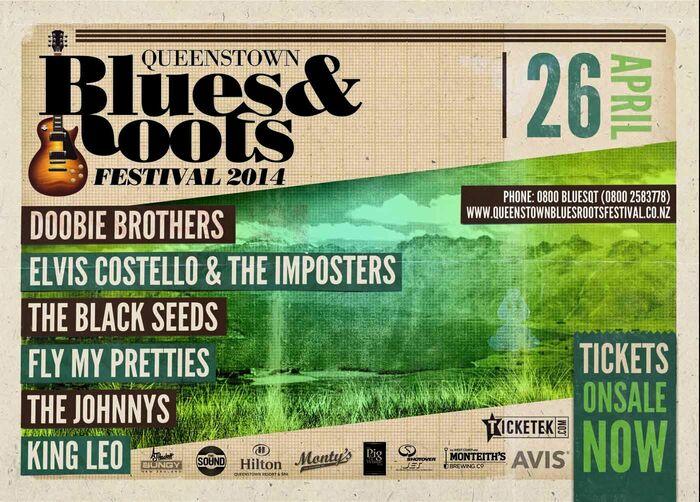 Queenstown Blues & Roots Festival 2014
When & Where
26 – 27 April 2014, Queenstown
Fly My Pretties is playing the first Queenstown Blues & Roots Festival along with international headliners The Doobie Brothers, Elvis Costello & The Imposters plus The Black Seeds, King Leo and The Johnnys.
Assembling some of New Zealand's finest musicians - the FMP Blues & Roots cast of 15 includes:
Anika Moa, Anna Coddington, Mel Parsons, Ria Hall, Barnaby Weir, Iraia Whakmoe, Jarney Murphy, Kara Gordon, Louis McDonald, Mark Vanilau, Mike Fabulous, Nigel Patterson, Rio Hunuki-Hemopo, Ryan Prebble and Shaun Blackwell!
The new festival also plans to hold a busking competition in Queenstown over Easter weekend (April 18-20), the winner of which will receive a coveted spot on the main stage for the Blues & Roots Festival.
The non-stop, full production music festival – scheduled to kick off from 11am with the first act on stage from 12 noon – will see up to 15,000 people enjoying the very best in blues, soul and rock and roll accompanied by an exciting array of local food, beer, wine and market stalls.
For more info, check out the Blues & Roots website HERE.