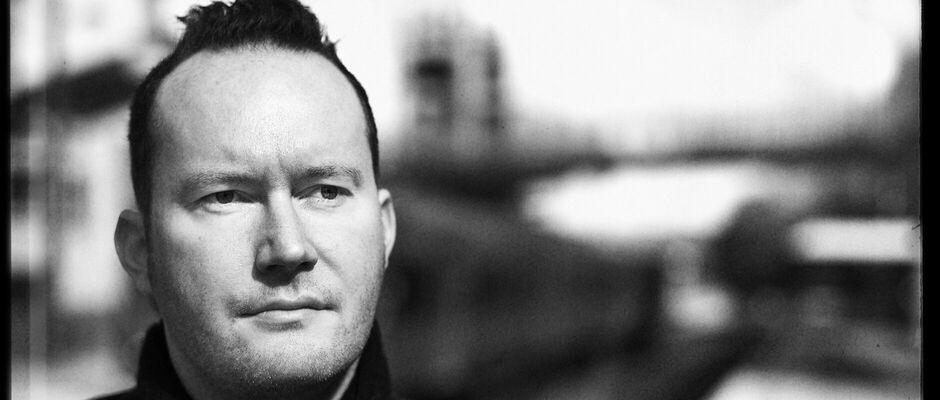 Paul McLaney
Bio
Growing up in the shadows of North-East England's sprawling petrochemical factories then transplanted worlds away to the idle wiles of Aotearoa's northern reaches; music was the only constant in the life of Paul McLaney, singer and guitar-player. Yet his music has only furthered his travels, and his stylistic leanings have been anything but constant. From folky pop and thunderous rock'n'roll spanning the exploits of his band Gramsci to complete immersion in electronic music collaborations, McLaney's life has been one of movement.
McLaney's earlier efforts illustrate the many threads that he weaves into his musical tapestry. Beginning with 1998's The Prayer Engine, a solo effort of 2000 copies sold at McLaney's first public outings as a performer, turning through the gentle electronically-tinged folk pop of Gramsci's first two albums Permanence (2000) and Object (2001) with collaborator David Holmes, the soul-searching acoustic purity of 2003's The Shadows of Birds Flying Fall Slowly Down the Tall Buildings before 2005's critically-acclaimed return of Gramsci, complete with hard-charged grandiose guitar rock, on Like Stray Voltage, McLaney has traversed musical horizons like the traveller he is.
In 2006, McLaney went south, heading to Dunedin to record his first Loop released album, Edin – at the NZBC recording studio with recording engineer, Dale Cotton, drummer Nick Gaffeney and bass player Richie Pickard. The critically acclaimed and Tui nominated album, was a turning point for McLaney and saw him come close to finding paradise, and to finding himself as a musician.
His second album through Loop, Diamond Side - a folk album full of fingerstyle guitar songs, released in 2007 - garnered high praise as one of the albums of the year (Dominion Post) and saw him yet again travel – this time to Los Angeles to record with Michael Frondelli (Crowded House, Led Zeppelin, Rolling Stones).
A talented guitarist and vocalist, Paul has collaborated with many of New Zealands's top musical talent including Fly My Pretties, SJD, Anika Moa, Rhian Sheehan, Module, Graeme Downes, Victoria Kelly and Jakob.