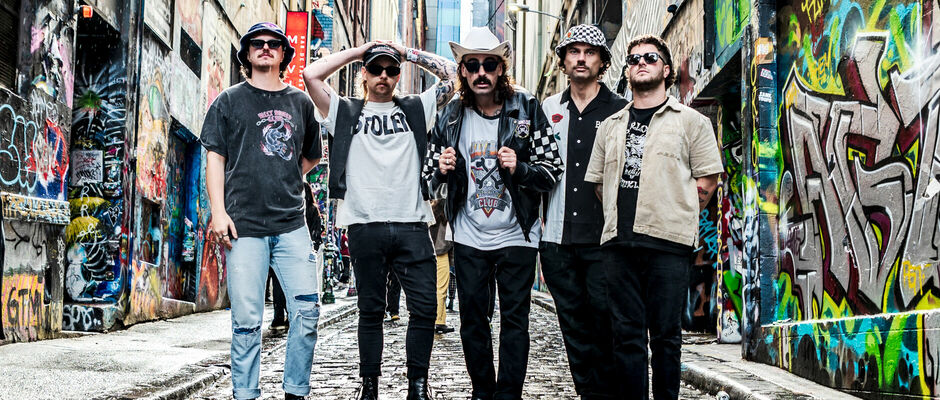 Summer Thieves
Bio
Known for their ability to start the party with their indie-pop inspired tunes, Summer Thieves have gone from playing Dunedin house parties to NZ's biggest stages.
Cutting their teeth as a covers band in NZ's deep-south, Summer Thieves quickly began performing originals as their fanbase expanded. After releasing a run of singles, they released their debut album, Warped, a 12-track journey laced with catchy hooks & hypnotic rhythms produced by Tiki Taane. The following years saw the band become a regular on the festival circuit, with multiple performances across the likes of Rhythm & Vines, Bay Dreams, Rhythm & Alps & Soundsplash.
The band followed this up with an extended five-piece lineup, and the release of their anticipated follow-up EP, Bandaids & Lipsticks. The EP saw them expanding their indie sound, incorporating more of a polished-pop feel, while continuing to embrace their party-starting roots.
Their second album, Paradise Down The Road, was released November 2021. The album moves effortlessly across all aspects of their sound, bringing together elements of pop, rock, blues, indie & even tinges of hip-hop & gospel. The band followed it up with festival appearances across NZ, and their debut Australian shows in April 2022, supporting L.A.B and performing a number of headline shows.
2022 saw the band play a sold-out headline tour across New Zealand and release the single 'Tongue & Cheek' with the B-side 'Pieces'. They followed it up with another massive summer run of shows, and the singles 'Sunshine' & 'Funny How The Mind Works'.
Cigarettes In Space is out now, and sees the band pushing their sound further into weird and wonderful places, while staying true to the band's sound that has won fans over across their massive summer shows in New Zealand and Australia. The album will be supported by a huge headline show at Auckland's Powerstation, before hitting the road across NZ & Australia over the coming summer period.